Resilience with Dr Audrey Tang: The benefits of Happiness for building resilience in an uncertain world
Dr Audrey Tang is back!
In 2006, course "Psy1504 - Positive Psychology" appeared on the Harvard University Curriculum - its focus was "The psychological aspects of a fulfilling and flourishing life." It was Harvard's most popular course and the university still studies the relationship between happiness and success today.
The Professional Life Resilience course uses the psychology of happiness to equip you with self-improvement tools to build your emotional and mental fitness to enable you to thrive amidst a challenging world.
Over 8 sessions, you will build a workbook of practical techniques you can use any time to regain focus, build your self esteem, or simply to motivate yourself to achieve even more.
Session 1 looks at goal setting and changing bad habits.
Joining instructions will be sent out to those registered on Wednesday Morning.
Aimed at
All CBASS Students
Aims & Objectives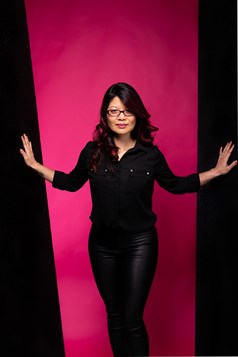 Audrey is a Chartered Psychologist (CPsychol), and author prev. The Leader's Guide to Mindfulness" (Pearson & FT, 2018) and "Be A Great Manager - Now" (Pearson, 2016 and Book of the Month inWH Smith Travel Stores)). She is a presenter and wellness advocate fronting "Psych Back to Basics"on DisruptiveTV, and is the resident psychologist on The Chrissy B Show (Sky191) the UK's only TV programme dedicated to mental health and wellbeing. She also offers expert comment as a psychologist through TV, Radio and published media, and broadcasts her own podcast "Retrain Your Brain". She speaks at National and International conferences in the fields of resilience,leadership and team cohesion, is a CPD accredited trainer and FIRO-B profiler, and regularly consults and hosts webinars and lectures offering applied psychology and practical coaching for personal and professional success.
Next date
You must login to see and book workshop dates.
Login
No dates available
There are no dates currently scheduled for this workshop.