BMS face to face on campus - Fraud and fraud investigations
BMS face to face on campus - Fraud and fraud investigations
Background
The Brunel Business School is dedicated to excellence in learning and is in the top 20 universities for research. This passion in the pursuit of knowledge translates into teaching that engages and inspires.
On-campus Business and Management Series (BMS) are now available!
In addition to the taught modules online, this year Brunel Business School is offering our students a series of free on-campus Business and Management sessions (BMS). These BMS sessions cover a variety of business and management topics, to give our students the extra on-campus experiences. If you are planning to come to the campus, have a look at the exciting topics below. You can register and come to any sessions that you find interesting and relevant.
Respecting the rule of social distancing, space is limited to approx. 60 students per session. So sign up now and grab your space for a knowledge booster in Term 3.
Recordings of the series will be available on Blackboard Learn for those that are unable to attend in person on campus activities.
Aimed at
All
Aims & Objectives
Given the enormous impact of fraudulent activities on business, more than ever before it is vital to respond to suspected fraudulent behaviour in a timely manner and to investigate fraud. The inability to detect and adequately respond to these threats can cause significant financial and reputational damage to any organisation.


Join this session to find out what fraud is. How it is discovered. How and by whom it is investigated.
Lecturer: Dani Saghafi, we look forward to seeing you at the Eastern Gateway Building Auditorium!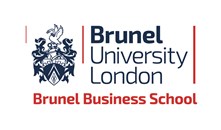 Next date
You must login to see and book workshop dates.
Login
No dates available
There are no dates currently scheduled for this workshop.