Business Life Executive Speaker Series: An evening with Tom Levitt
Business Life Executive Speaker Series: An evening with Tom Levitt
Tom Levitt is a writer and consultant on responsible business, a field he has worked in since leaving Parliament in 2010 after 13 years as a Labour MP. In 2015 he helped to found the anti-poverty social enterprise, Fair for You, and has held several positions as a charity chair and company director. His current book is 'The Company Citizen: Good for Business, Planet, Nation and Community'. As a consultant his clients have included major businesses, think tanks, councils and charities, and he's carried out ground-breaking research on the role of small businesses in the community.
Currently he is a member of the independent sustainability advisory panel for Walgreen Boots Alliance and sits on the British Standards Institute committee looking at the measurement of social value.
Starting his career as a science teacher in secondary schools, Tom lives in West London and is a season ticket holder at Brentford FC. His latest play, 'PowerPlay', a post-Brexit political tragicomedy, was performed in the Camden Fringe this summer.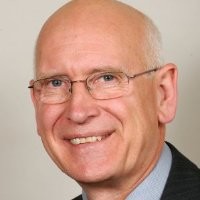 Aimed at
Anyone and everyone, an event for all staff, students and our local business community...
Aims & Objectives
'It used to be said that business had to choose between being profitable and 'doing good'. Today, and in future, it's no longer a choice: 'doing good' is not only essential for the planet and society but it's the route to long term profit, too.'
18:00 - Registration and refreshments
18:30 - Lecture
19:30 - Networking
20:00 Close
Next date
You must login to see and book workshop dates.
Login
No dates available
There are no dates currently scheduled for this workshop.