Executive Speaker Series: An Evening with a Global Change Maker - Michael Okyere Baafi, CEO, Ghana Free Zones Auhthority GFZA
The Brunel Executive Series is a forum where Global Business Leaders come to share their stories, expertise, and thoughts on creating and capturing sustainable value for competitiveness. The Series, as part of our public engagement and commitment to excellence brings together academics, students, alumni, and local businesses to interact, network, and hear from influential business leaders shaping the global economy.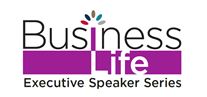 Aims & Objectives
REGISTRATION FROM 6pm - Entrance of ESGW Main building.
6.30pm - Main event will take place in ESGW Auditorium
Following the event there will be a drinks reception in the ESGW Auditorium.
Michael Okyere Baafi, the CEO of Ghana Free Zones Authority (GFZA) holds a B.Ed in Psychology and an MBA in Marketing and Corporate Strategy from the University of Cape Coast, Ghana.
He has over fifteen year's executive level experience in Strategic Marketing, Corporate Decision Making, and Customer Relationship Management at various levels. Prior to becoming the CEO of GFZA, he was the Head of Marketing at the Phoenix Insurance Company, Ghana.
A member of the Chartered Institute of Marketing (UK), he is also visiting Lecturer at the Ghana Institute of Management and Public Administration (GIMPA), and the Accra Technical University.
Michael was a member of the Trade and Industry sub-committee of the 2017 Presidential Transition team in Ghana that successfully guided a seamless and smooth transfer of power from an outgoing government to an in-coming government.
Under his able leadership, companies operating under the Ghana Free Zones regime exported goods valued at US$1.04 billion in the first nine months of 2018, as against their total imports of US$113.1 million within the same period.
Next date
You must login to see and book workshop dates.
Login
No dates available
There are no dates currently scheduled for this workshop.